Coordinated control of dozens on-Grid PV inverters in parallel
Now,more rooftop even ground solar plants are using dozens to hundreds of string on-Grid tie solar inverters in parallel to connect Grid at a common connection point. During the non-isolated/transformerless inverters in parallel, there is a direct coupling relationship between the inverter circuits, and distributed parameter impedance inside transmission lines. So that solar PV systems with many on-Grid inverters in parallel forms a complex high-order circuit,which may cause abnormal operation even system resonate. The cause of resonance is the existence of uncertain resonance points in the high-order circuit. The independence and randomness of the output of each inverter causes uncertainty in the harmonic frequency and amplitude. When the harmonic frequency is located near the resonance point, the harmonics Waves are amplified to create resonance. Therefore, coordinated control of inverters in parallel is required.

Our patented control method of on-grid tie solar inverters is by corresponding ePWM coordinated with Grid Voltage over-zero signal, which costs less with higher efficiency.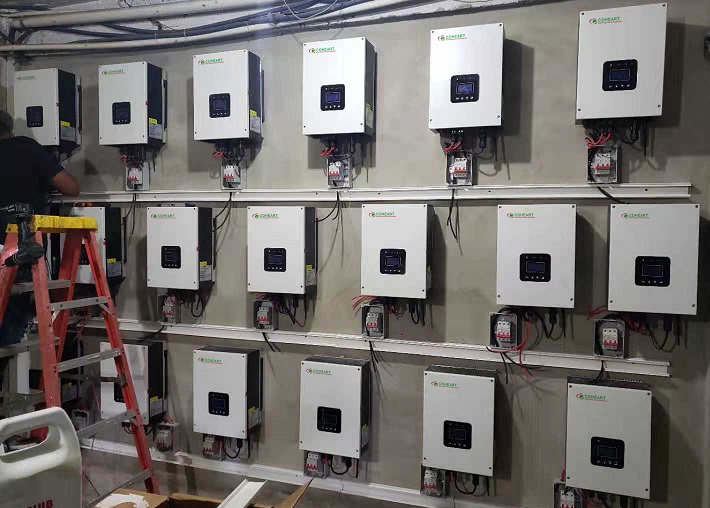 ---
Related Products